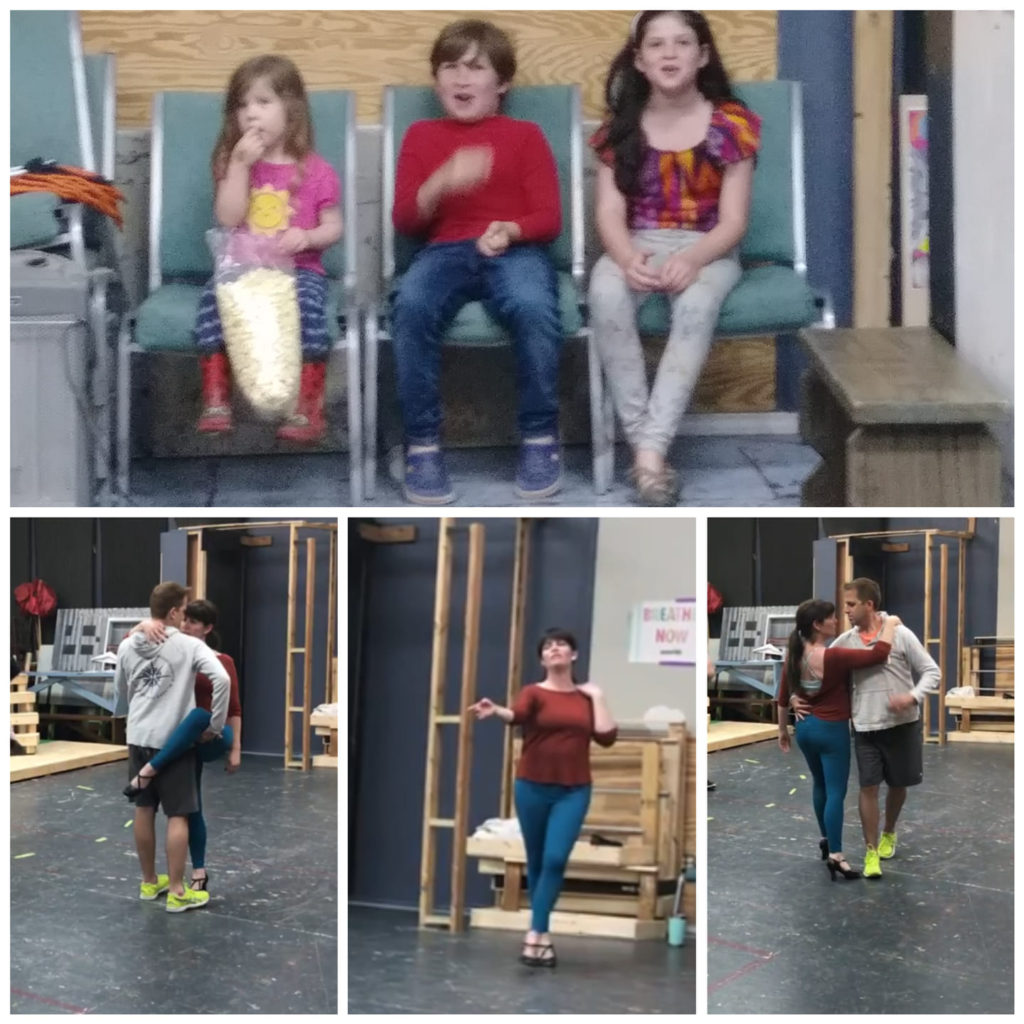 Last month I birthed a new creative project: my new podcast, My Effing Desk! Here's the backstory…

This picture is from last summer, when I was rehearsing for the role of Evita and my 3 kids ate popcorn as they watched me seduce a man who was not their father. Good times.
That's pretty much how my life is as a mom creative. I juggle lots of things at once and try not to scar my kids in the process. Sometimes things work out. Other times, I get lots of material.
Maybe you're a mom creative too, and you're nodding along as you read this. Maybe you think creativity is for people in berets named Helene. Maybe you're wondering if the scent of melted butter will forever be linked with show tunes and betrayal in my kids' minds.
Whichever of those categories you fall into, this podcast is for you. My Effing Desk is a permission slip for you to stake your creative claim. To create a space- physical or otherwise- that's just for you.
Subscribe wherever you get your podcasts and tell a friend about it!