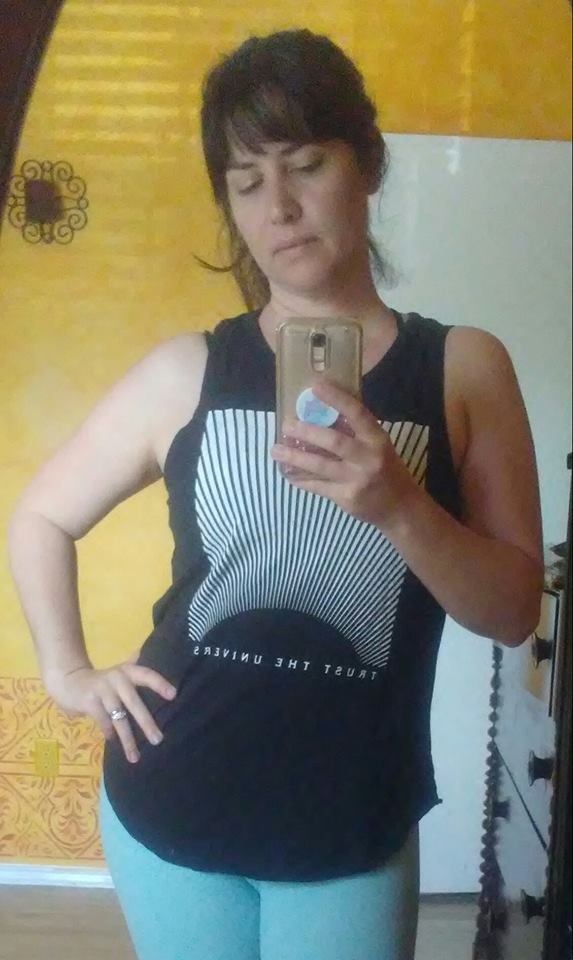 The amazing reaction to this post- and the prospect of making a little scratch- inspired me to slap a few of these phrases onto some mugs and T-shirts. Get yours here!
I LOVE this new shirt I bought, but I'm not crazy about the phrase on it, (Trust The Universe 
), so I'm going to make a line of workout clothes with more Leslie-like platitudes.
Here's a working list: